Beatrice Middle School FACS Web site
External pages are not endorsed by Beatrice Public Schools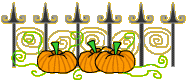 Welcome to My Website!
The purpose of this site is to share classroom activities with students, parents,and community. Students
will also have access to class information and assignments outside of the classroom setting.
"You have brains in your head.You have feet in your shoes.You can steer yourself any direction you choose."~ Dr. Seuss
Classroom Showcase


6th grade Babysitting
Practice Hands Only CPR

7th & 8 Grade Sewing

New Sewing Projects will be selected for 2018-19. Check out the choices! Orders due by
September 20, 2018

On-line Class Assignments


*8th Grade practice safe cutting techniques.

2018 Quilt of Valor

FACS Class - Newsletter/Blog
A few thoughts & classroom happenings are described.

Fall - Session 1

Winter-Session 2

Spring-Session 3

Spring-Session 4

External pages are not endorsed by Beatrice Public Schools

Teacher Resources & Organizations
FCSTN -

Nebraska State Department/FCS/FCSTN

NAMLE - Nebraska Middle Level Education

NEA - Nebraska Education Association

Lesson Plans - Contact me!

Contact Information

BMS
215 N 5th Beatrice, NE 68310

Resources

Family and Consumer Sciences at BMS - The FACS Mission

Nebraska Family & Consumer Sciences integrates family and career readiness with technical skill instruction within a critical science perspective. As a result, our students are empowered to navigate the challenges of living and working in diverse communities, while striving for a high quality of life.